Sr. Men (19+)
Practices are Tuesday and Thursday from 6-8pm
Sr. Women (19+)
Practices are Tuesday and Thursday from 6-8pm
Old Boys (35+)
Practices are Tuesday and Thursday from 6-8pm
Junior Men (U13-U19)
Practices are Tuesday and Thursday from 6-8pm
Junior Women (U13-U19)
Practices are Tuesday and Thursday from 6-8pm
Minor Rugby (U7-U11)
Saturday Mornings 9:30am – 11:00am
20 hours ago
Only a few more days until our KPRFC Open House & Meet the Coaches Event at the RCHA 2nd Floor from 4-6pm! We can get you registered for a team from U7 - 35+ and chat about the upcoming season! @LimestoneDSB @KASSAASports @cityofkingston @SG_Kingston https://t.co/Z9BHcJRx2z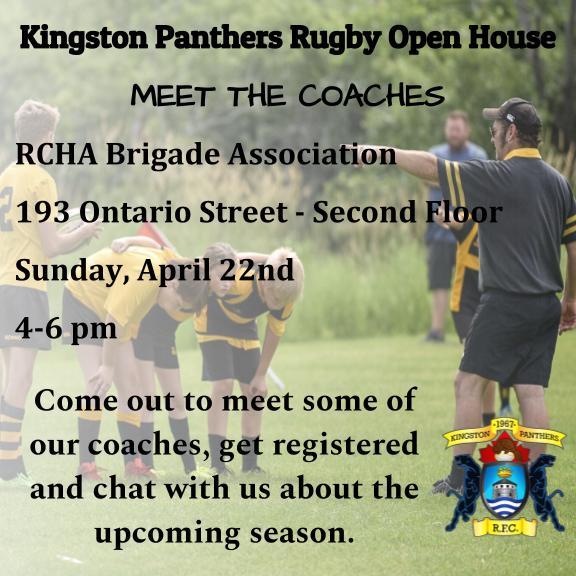 20 hours ago
Having a registration issue? Please send an e-mail to registrar @kingstonpanthersrugby.com, our club registrar and she will be happy to help you! You can also drop by our Open House this weekend at the RCHA from 4-6pm!
2 days ago
We are having an open house & meet the coaches event on Sunday April 22nd at the RCHA from 4 to 6pm if you'd like to come out and register & chat with us about the upcoming season! 🏉👏 https://t.co/lBhgaoyD8U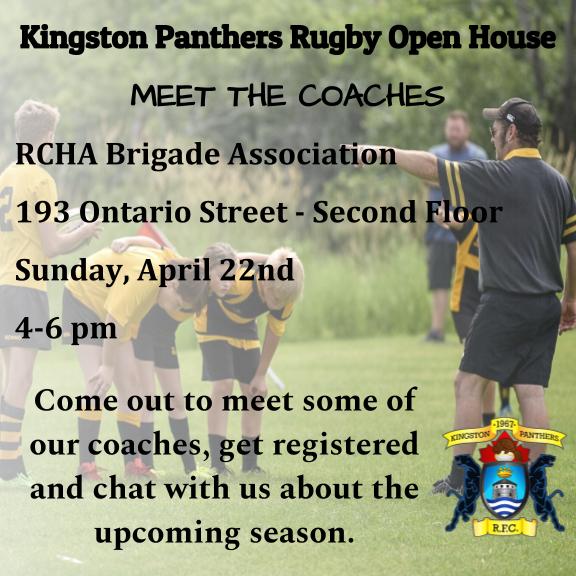 The Kingston Panthers Rugby Football Club was founded in 1967 with the mission to promote and encourage the sport of rugby in the Kingston area.We offer competitive and recreational play for both men and women, young and old with no experience necessary! Our e-store is at: specialtytrophies.ca/panthersrugby or visit the website, rugbykingston.org for up to date practice times for every age group and a Google Calendar with all games.
GET YOUR PANTHER'S APPAREL!
FIXTURES & STANDINGS
Once the seasons are underway we will be posting the schedules and league standings here.
SENIOR WOMEN
COMING SOON…
Register for the 2018 Season Today!
Lasalle Secondary School
Lasalle Secondary School
Home Pitch for Training &
773 Highway 15, Kingston, Ontario, K7L 4V3
Lasalle Secondary School
773 15, Kingston, ON K7K, Canada
Caton's Field
Caton's Field
Alternate Home Pitch
1 Russell St, Kingston, ON K7K 7B6, Canada
Caton's Field
1 Russell St, Kingston, ON K7K 7B6, Canada