Sr. Men (19+)
Practices are Tuesday and Thursday from 6:30-8pm
Sr. Women (19+)
Practices are Tuesday and Thursday from 6:30-8pm
Old Boys (35+)
Practices are TBA
Junior Men (U13-U19)
Practices are Tuesday and Thursday from 5-6:30pm
U19s practice with Sr. Men
Junior Women (U13-U19)
Practices are Tuesday and Thursday from 5-6:30pm
U19s practice with Sr. Women
Minor Rugby (U7-U11)
Fridays 6-7:30pm
11 hours ago
There will be an international game in Ottawa on June 16th and you can be a volunteer! 🏉👏 https://t.co/p2H7XcIE2o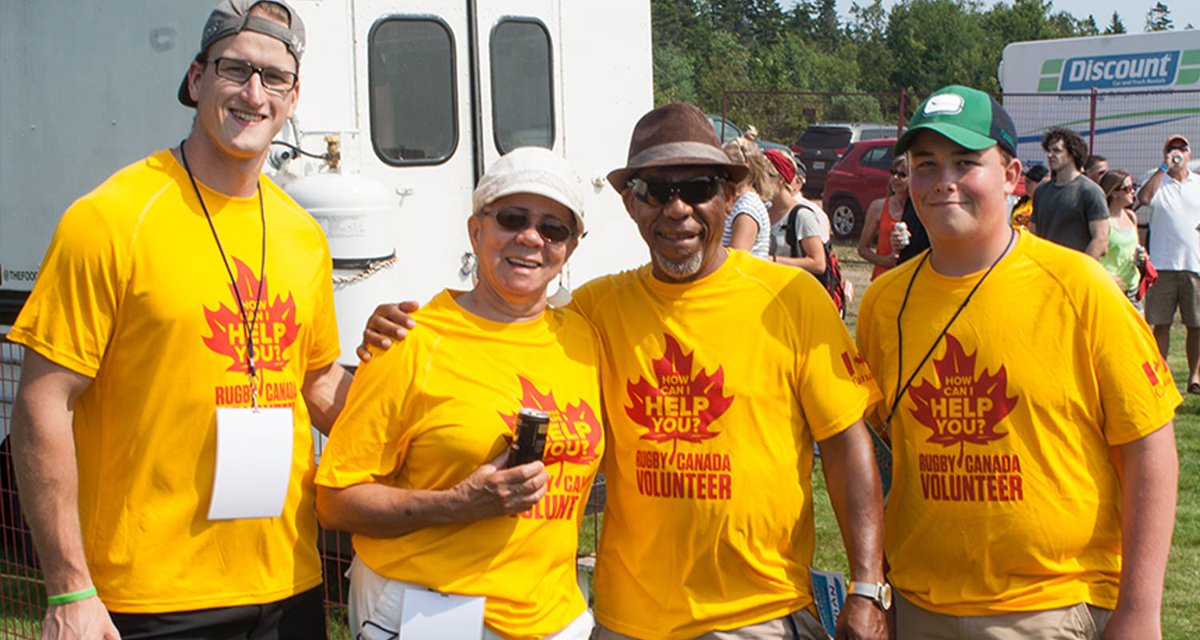 21 hours ago
We have THREE home games this weekend so come out to Lasalle Secondary and support your panthers! 👏🏉 https://t.co/HMb9Ol7nOO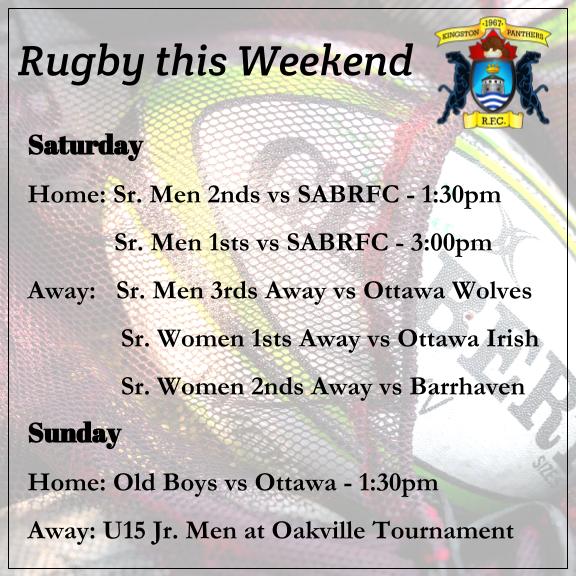 1 day ago
Check out this coaching slills workshop in Ottawa on June 13 & 15th! Details below! https://t.co/lPTigL96vL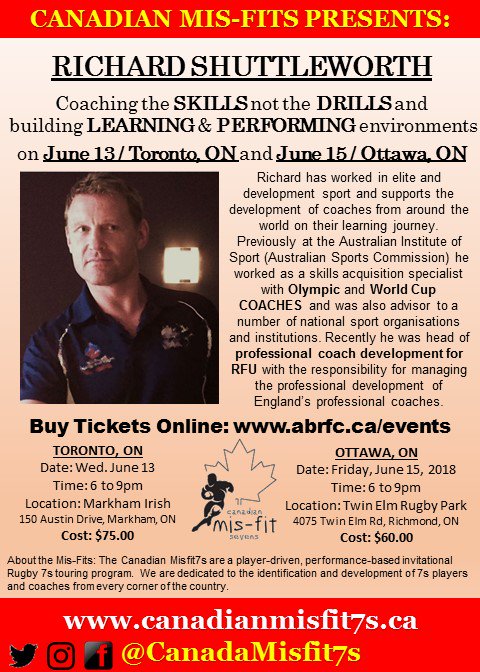 The Kingston Panthers Rugby Football Club was founded in 1967 with the mission to promote and encourage the sport of rugby in the Kingston area.We offer competitive and recreational play for both men and women, young and old with no experience necessary! Our e-store is at: specialtytrophies.ca/panthersrugby or visit the website, rugbykingston.org for up to date practice times for every age group and a Google Calendar with all games.
Kingston Panthers Rugby Football Club shared Kingston Whig-Standard's post.
3 days ago
GET YOUR PANTHER'S APPAREL!
FIXTURES & STANDINGS
Once the seasons are underway we will be posting the schedules and league standings here.
SENIOR WOMEN
COMING SOON…
Register for the 2018 Season Today!
Lasalle Secondary School
Lasalle Secondary School

Home Pitch for Training &
773 Highway 15, Kingston, Ontario, K7L 4V3
Lasalle Secondary School
773 15, Kingston, ON K7K, Canada
Caton's Field
Caton's Field

Alternate Home Pitch
1 Russell St, Kingston, ON K7K 7B6, Canada
Caton's Field
1 Russell St, Kingston, ON K7K 7B6, Canada