Sr. Men (19+)
Practices are Tuesday and Thursday from 7-8:30pm
Sr. Women (19+)
Practices are Tuesday and Thursday from 7 – 8:30pm
Old Boys (35+)
Practices are Tuesday and Thursday from 7 – 8:30pm
Junior Men (U13-U19)
Practices are Tuesday and Thursday from 5:30 – 7pm
U19s practice with Sr. Men
Junior Women (U13-U19)
Practices are Tuesday and Thursday from 5:30 -7 pm
U19s practice with Sr. Women
Minor Rugby (U7-U11)
Wednesdays 6-7:30pm
Register for the 2019 Season Today!
We have another exciting weekend of rugby coming up for you! Our home game schedule is:
Saturday:
1:30pm - Sr Women 1sts
Sunday:
11:00am - U17 Jr Women
12:30pm - U17 Jr Men
1:00pm - U15 Jr Men
3:00pm - U17 Jr Women

Can't wait to see you there!! 🏉☀️ https://t.co/qhbM3r1kt9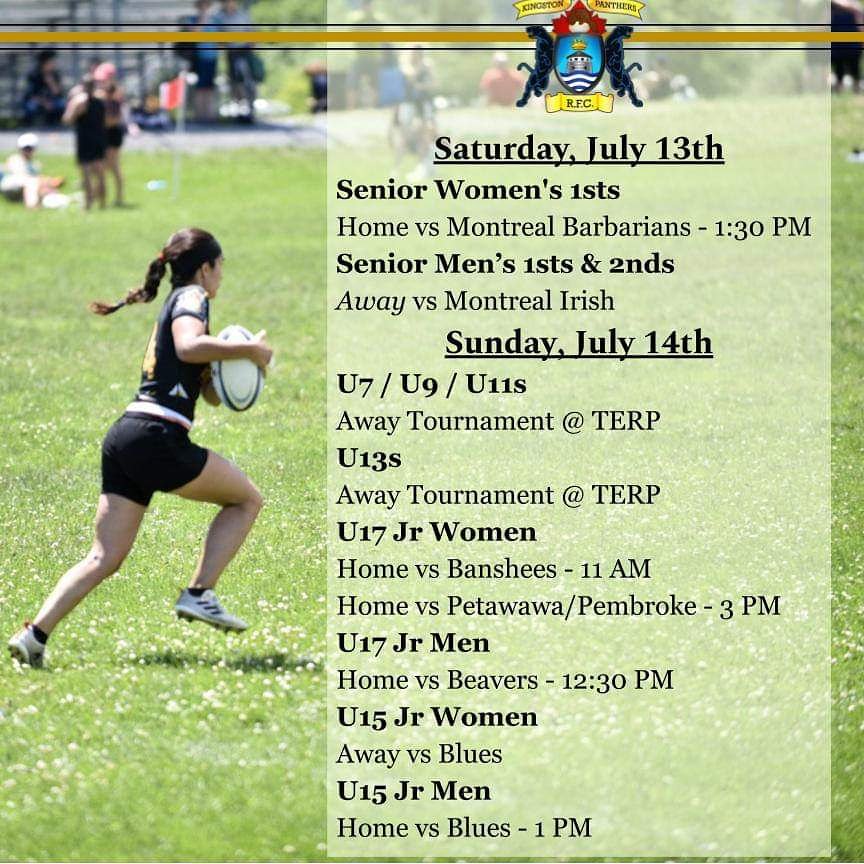 Congratulations to Kingston Panthers heading to Great North 7s this weekend: Jessie Quesnel, and Megan McCoy with @eorugby and Jayden Mason with Action Rugby! Good luck and have fun! 🏉 https://t.co/pFMHd2Icaq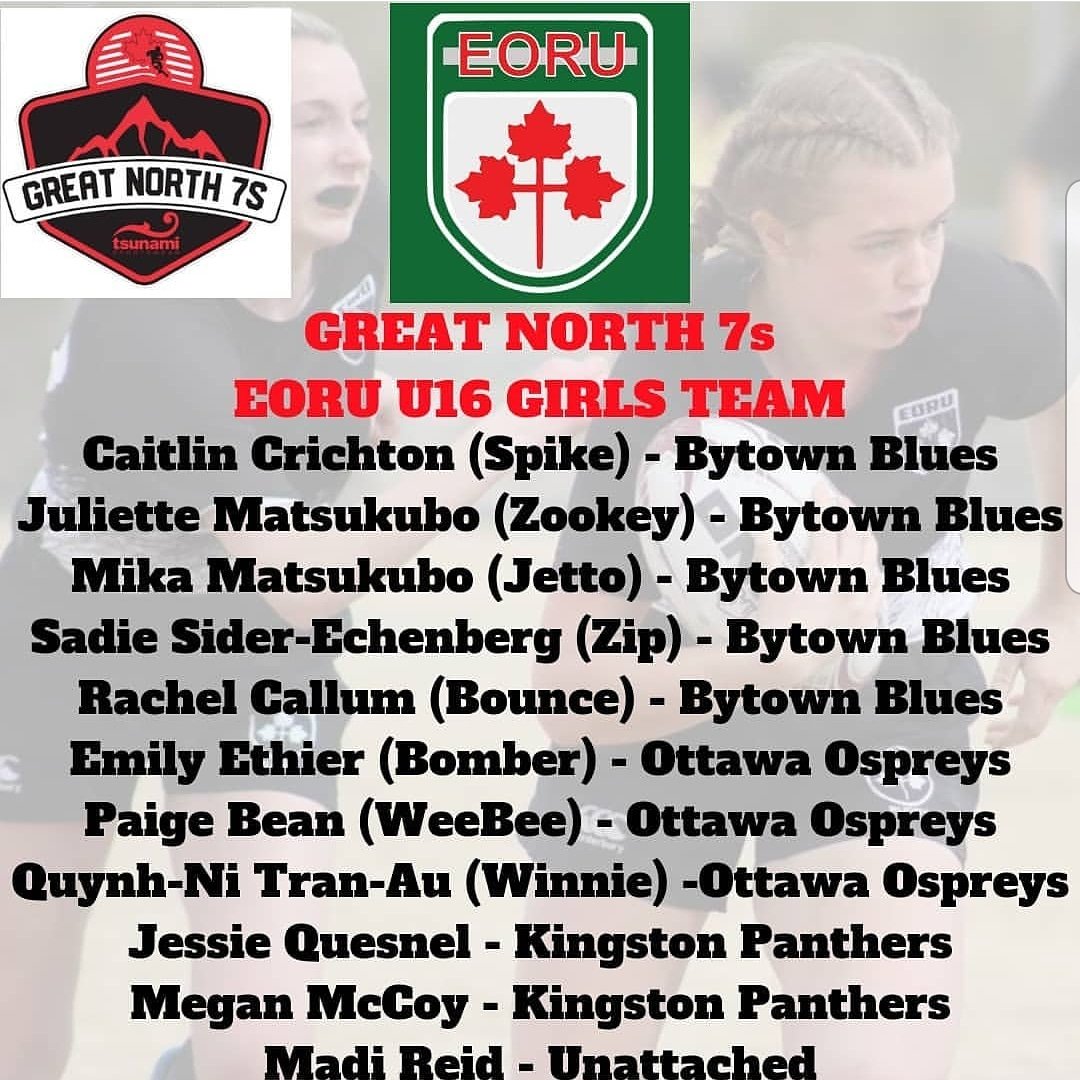 GET YOUR PANTHER'S APPAREL!