Sr. Men (19+)
Practices are Tuesday and Thursday from 7-8:30pm
Sr. Women (19+)
Practices are Tuesday and Thursday from 7 – 8:30pm
Old Boys (35+)
Practices are Tuesday and Thursday from 7 – 8:30pm
Junior Men (U13-U19)
Practices are Tuesday and Thursday from 5:30 – 7pm
U19s practice with Sr. Men
Junior Women (U13-U19)
Practices are Tuesday and Thursday from 5:30 -7 pm
U19s practice with Sr. Women
Minor Rugby (U7-U11)
Wednesdays 6-7:30pm
Register for the 2019 Season Today!
Happy Thanksgiving! We are always grateful for our incredible rugby family & we wish everyone a great day 🍂🦃🍁 https://t.co/nqYyIupIkL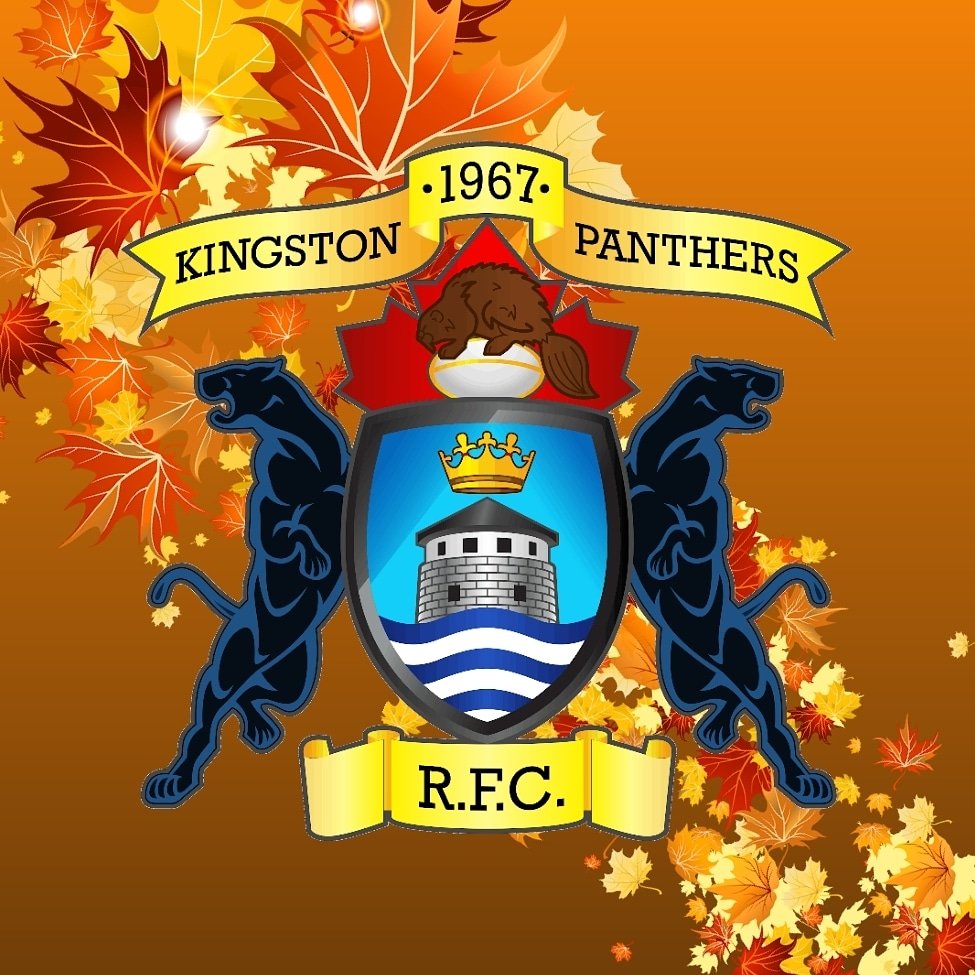 Congratulations to the Eastern Ontario U15 Sevens team and the 5 Kingston Panthers on the team on their big win! 👏🏉🏆

#Repost @eoru7s
・・・
Our EORU u15 Boys are Ontario Seven Series Champions!
Our Sr Men are playing the Queen's 3rds tonight at Nixon at 9:30pm and some of our Old Boys are heading to Cobourg for the Golden Rod Rugby Tournament on Saturday. Good luck Panthers! 🏉👏 https://t.co/xxU7QZLQE5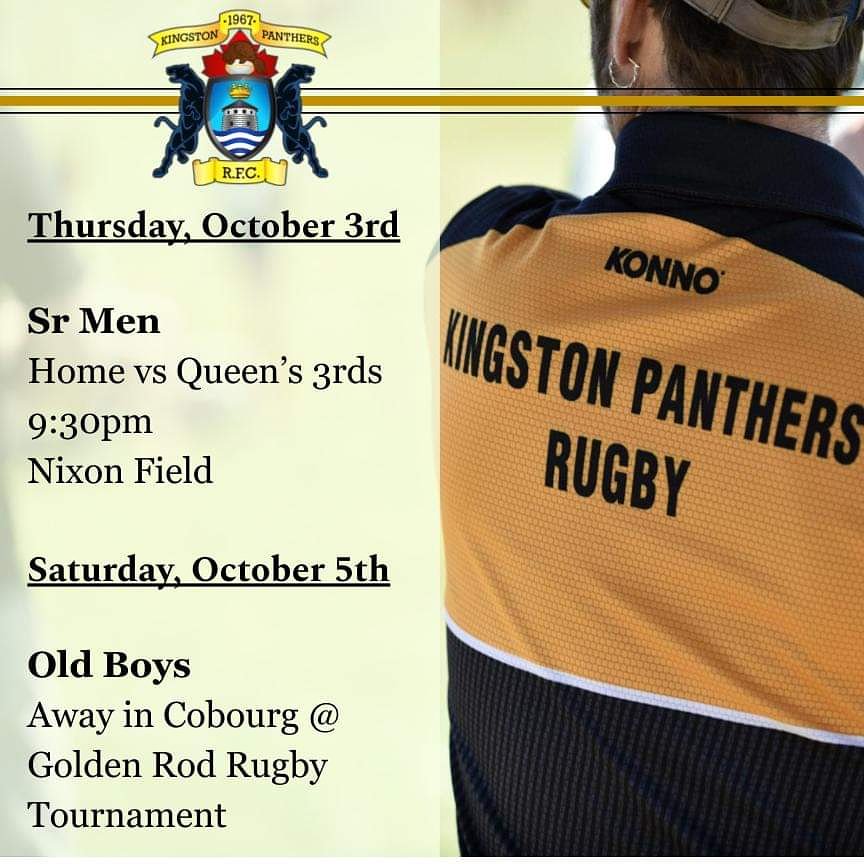 GET YOUR PANTHER'S APPAREL!